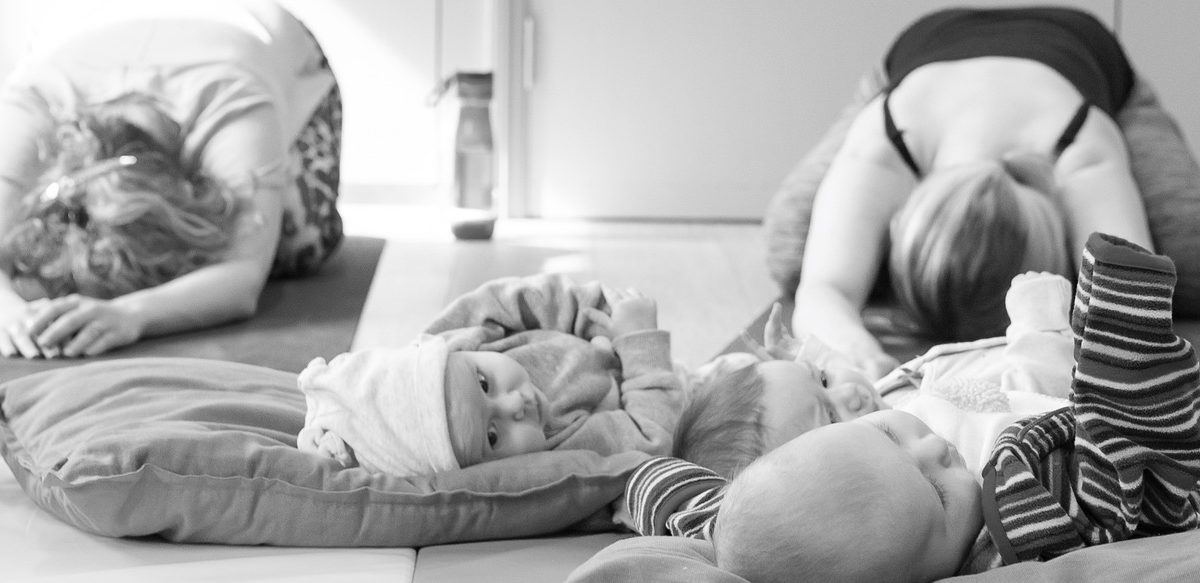 MUM & BABY POSTNATAL YOGA
Doing yoga after childbirth
Pregnancy and childbirth are very strong experiences in a woman's life that leave the body sore and may also disrupt the mood.
Practising yoga is a great way to get your strength back, relax, take time for yourself and connect with other mothers.
Baby is welcome from 6 weeks up to crawling. He/she participates in some postures with mum and also has time to do yoga alone.
When to start practising
Postnatal Yoga classes are suitable for all new mothers, including those who have given birth by caesarean section.
Classes can be attended from six weeks after giving birth - 10 is the mother had a C-section.
However, it is important to obtain clearance from your doctor or midwife prior to beginning any post-pregnancy exercise programme.
How is a postnatal class going?
The 6-week Mum & Baby postnatal yoga course has been designed to help you get back in shape physically, mentally, emotionally & spiritually.
Each movement that you will make will allow you to work the various points of the body and mind that need specific attention after pregnancy:
Breathing exercises, specifically to lift the uterus,
Gentle abdominal exercises preserve the perineum while stimulating the abdominal wall,
Stretches to relax your legs, back and neck,
Gentle twists to relieve back pain,
Strengthening exercises to rebuild your core muscles
Relaxation meditation to feel calm and serene.
This yoga class will also benefit to your baby. Baby yoga has been scientifically proven to help with baby's brain development, growth, self soothing and common ailments such as colic, reflux and disrupted sleep.
What to wear & what to bring
Props and mats are available for you in the studio.
Take everything you need for the comfort of your baby (a little cushion or a blanket, a few quiet toys).
You can park your pram or pushchair outside the building and bring baby in the carrycot inside the studio.
Some mums wear baggy, loose-fitting bottoms and a t-shirt. Others wear tight stretchy leggings and tops. The only thing that matters is that you wear comfortable clothes that you can easily move in.
As you move through a class you can get warm so it's good to wear clothes that keep you cool, but bring a jumper for relaxation, when the body rapidly cools down. Some people also bring socks for the relaxation phase.
Time, Venue & Cost
DATES & TIME
TO BE CONFIRMED
VENUE
The Country Garden
Church Hill
Totland Bay PO39 0ET
COST
£65 for the 6-session course
Booking essential
To book a place, please contact me here or on my mobile phone 07429 050 419