Buckwheat bread (gluten-free)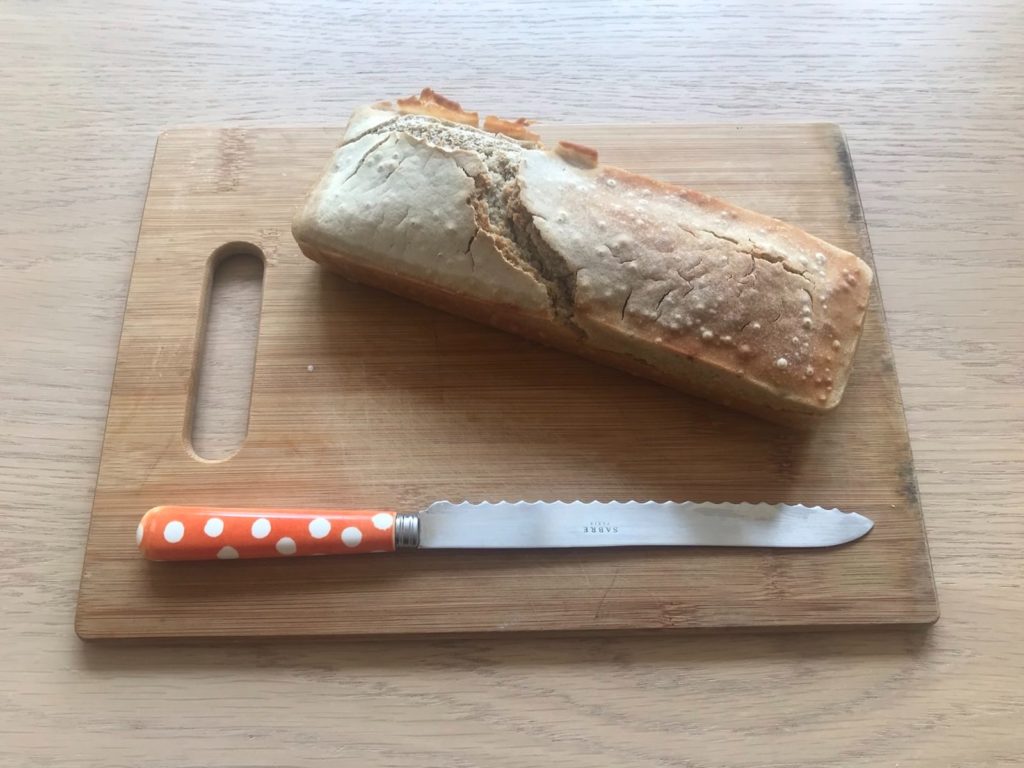 This is a super good classic bread recipe that I borrowed from the French blog www.rosenoisette.com
Ingredients for a small bread:
– 80g buckwheat flour
– 80g rice flour or 80g gluten-free bread flour
– 80g corn flour
– 1 teaspoon of salt
– 1 teaspoon of sugar
– 1 teaspoon of baker's yeast
– 180mL of water
The gluten-free dough of this bread is liquid, so you need a cake mould in which to pour it in order to give it shape, volume, and softness.
Warm the water and dissolve the yeast in it with the sugar.
Leave it there for 10 mins.
Meanwhile, mix all the flours with the salt.
Pour in the yeast mixture and stir with a wooden spoon.
Once the texture is liquid and homogeneous, cover.
If the dough is too thick add a little water.
Leave the dough for 1 hour in a warm place.
Grease a small cake mould and pour the dough. At this point, you can put some sesame and chia seeds on top according to your taste.
Cover and leave for 30 minutes, no more.
Preheat the oven to 220°C non-circulating heat.
Bake for 20 to 30 minutes depending on the power of the oven.
Leave to cool for 15 minutes before unmoulding then leave to rest for 2 hours before tasting.
Bon appétit!